Case Study
Virtual Dedicated Server
LUMIGENI

Background
LumiGeni is an online and local web development and graphics design farm. When it comes to web design and development, LumiGeni seeks to offer a complete solution including domain name, web hosting services, secure socket layer (SSL), and online merchant services so the customer does not need to deal with multiple vendors. The company aims to provide the best solution within their capacity as well as dealing with 3rd party vendors on behalf of their clients.
LumiGeni is employing Host4Yourself.com (H4Y) to host its own infrastructure and to host its client websites. LumiGeni is currently utilizing a Virtual Dedicated Server and Hybrid Cloud Hosting set-up for its client web-based application and data storage. By utilizing VPS and Hybrid Cloud Hosting, clients were isolated based on demand to fulfil their site requirement for efficient load-time. LumiGeni required that the VPS and Hybrid Cloud Hosting be fully managed for security and uptime including mitigation of DDOS attacks and application layer security threats.
Challenge
LumiGeni developers were using PHP (including Laravel framework, Mcrypt, JSON and Symfony framework) which at times required additional adjustments and requirements for separate database hosting, secure data storage, and efficient loading time. One of the most critical requirements was to be able to handle unforeseen traffic spikes which must be intelligently routed to multiple nodes based on current load levels and other factors.
M. Hasan Ali, owner of LumiGeni, said, "once we engaged ourselves with H4Y, we sought a partnership that not only supported and hosted our clients but met our rigid requirement of zero downtime and to keep our clients' sites safe and secure, accessible all hours of the day and night".
Successful Results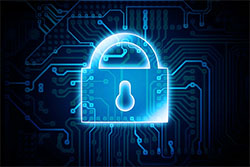 LumiGeni had specific requirements and H4Y was thrilled to oblige. By listening to their requirement, H4Y was able to provide them with a custom-tailored solution built from the ground up and customized just for their requirements. With hosting and security outsourced to our team, they were able to better focus on providing their clients with what they do best. "We are extremely pleased with the solution that was provided by H4Y. We are at peace knowing our clients and infrastructure are safely in the hands of the pros!" As a result, LumiGeni and H4Y continue their partnership and are continually planning and seamlessly scaling towards future goals.